tiny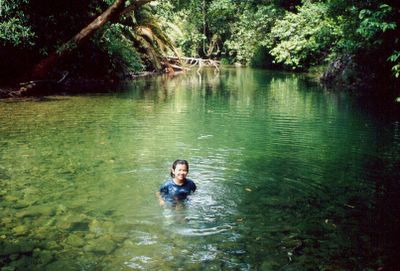 human beings are so tiny as compared to nature
I wonder if this is appropriate for the photofriday challenge. Nevertheless, i'm going to enter for fun.
this shot was taken about 5 years ago in Endau Rompin National Park, Malaysia, using an ordinary camera.
The water was so clear and refreshing. I personally like the transparency in the foreground and the reflections in the background. oh, and the ripples too.